Upcoming Sachem SEPTA Meetings
Monday, September 12th @ 7:00
Meet & Greet
Monday, October 17th @ 7:00
Navigating difficult behaviors/frustrations at home
Monday, November 14th @ 7:00
Curriculum Presentation
Monday, January 9th @ 7:00
CPSE to CSE- Presentation from Parent to Parent
Monday, February 13th @ 7:00
Parent to Parent presents OPWDD and Self Direction
Monday, March 13th @ 7:00
Executive Functioning and ADHD presented by Dr. Deena Abbe
Monday, April 3rd @ 7:00
John's Crazy Socks
Monday, May 8th @ 7:00
End of the Year Wrap up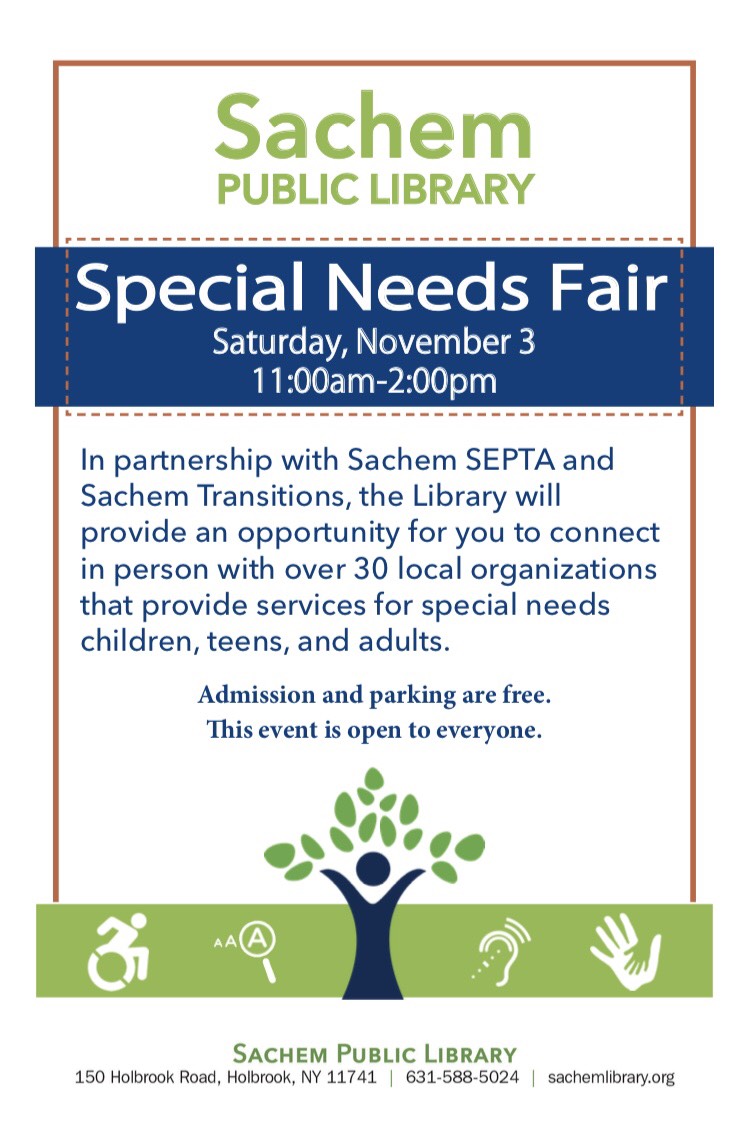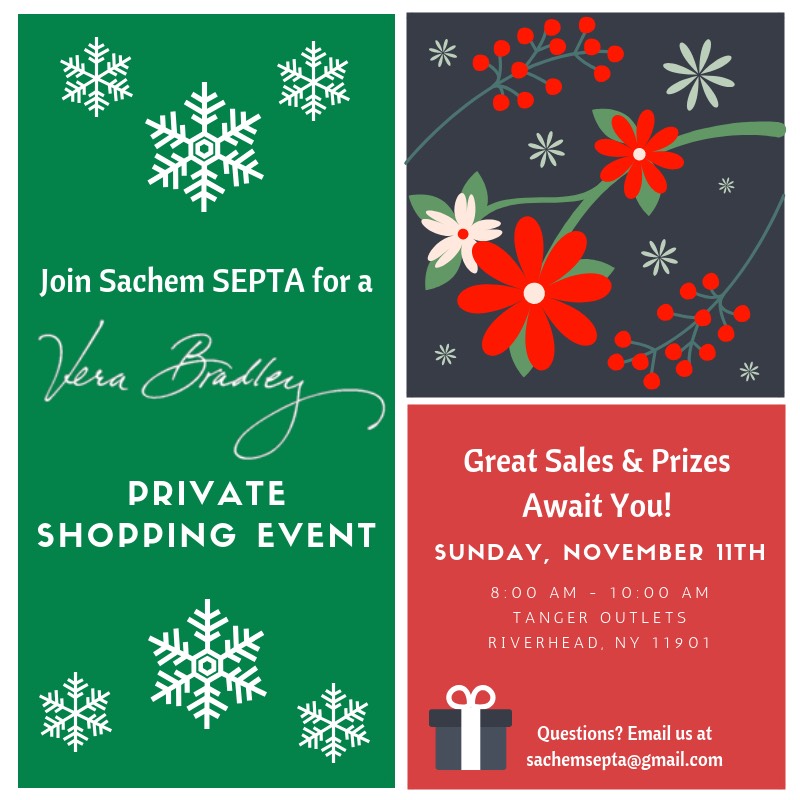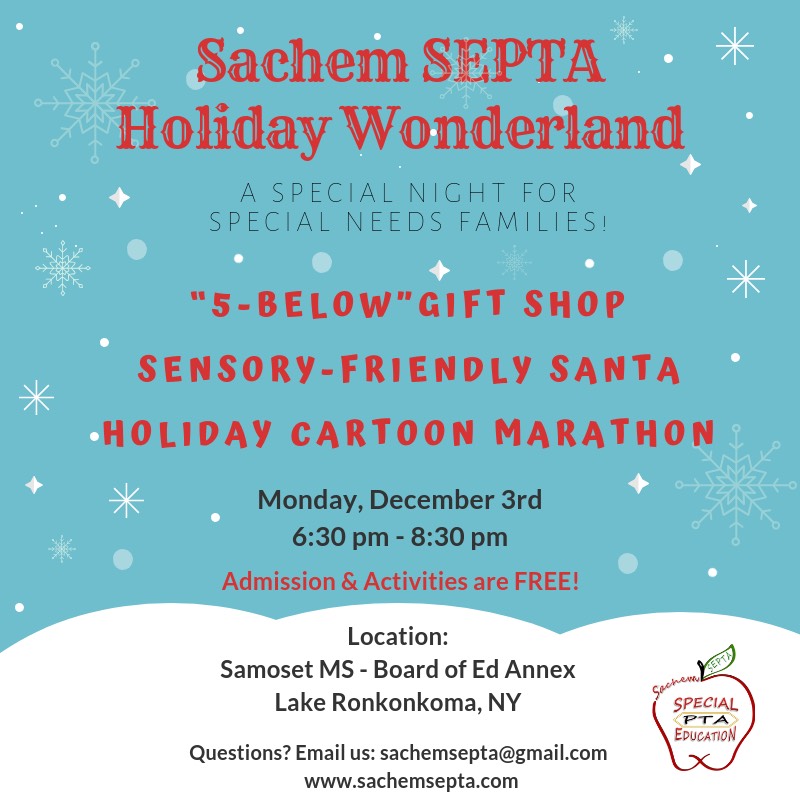 ---
Hello Sachem Families! Welcome to Sachem SEPTA!
Who we are...
Sachem SEPTA (Special Education PTA) is a district-wide organization that was designed to build strong partnerships amongst parents, teachers, administration, existing PTA's and the community.
Our hope is that children receiving special education services will be better understood, integrated and embraced by our schools and community.
Does your child have an IEP or a 504 Plan? SEPTA members have children that receive support services in a variety of educational environments!
What can SEPTA do for you?
Guest speaker at every workshop.
Great way to meet other parents in our community.
Special family events throughout the year.
Provides an excellent forum to seek out information and clarification from Sachem administrators and faculty members.
---
Helpful Community Links
SEPTA Executive Committee (2022-2023):
On Tuesday, May 31, 2022 the membership of the Sachem Special Education PTA voted on and approved the following nominations for the 2022-2023 SEPTA Executive Committee:
President: Cynthia Polynice
Vice President: Kelly Andersen
Treasurer: Carrie Marone
Recording Secretary: Jillian Gray
Corresponding Secretary: Heather Porciello
Immediate Past President: Evie Spence-Austin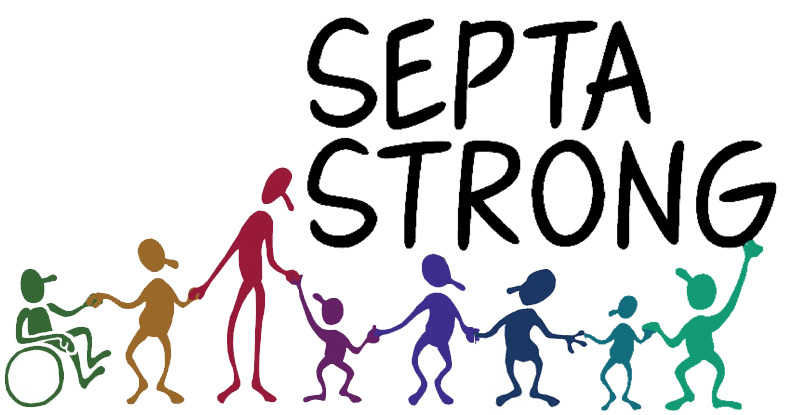 ---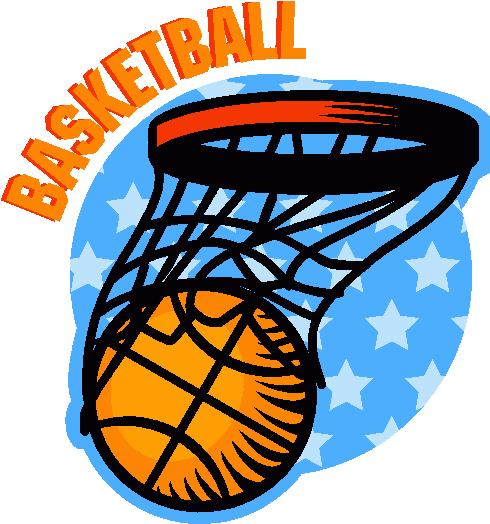 Fall 2022 SEPTA Basketball Clinic
October 12
October 19
October 26
November 2

Click Here to Register
---
---
Submit your Box Tops at any SEPTA meeting or event
OR by mail to:

Sachem SEPTA
51 School Street
Lake Ronkonkoma, NY 11779